Welcome to the Shuswap's
first independent
dental hygiene clinic!
Now you have dental professional options:
Primary focus on prevention, not repair
Fast, safe tooth whitening for all occasions
Professional equipment, accessible facilities, convenient appointment times
No fees above current Fee Guide, no hidden fees
Maintenance treatment for periodontal or other concerns right here in Salmon Arm
Cost-effective sport guard plans for children who keep up their oral hygiene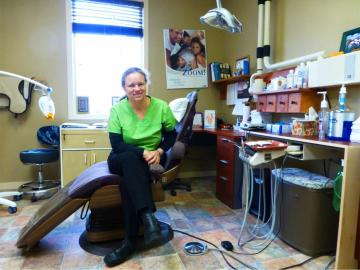 Is the cost of dental maintenance an issue for you?
Ask for dental financing or affordable health insurance with 'dental only' – option
Check out the membership benefit of the ORAL HEALTH ACCOUNT.
Accepting most dental insurance, as well as RCMP and VAC Health Cards and Ministry coverage for disability income assistance and Healthy Kids program (= children in families who receive premium assistance).
Book now and have your healthy, white smile this week!
= Custom Gift certificates available =